Gain a competitive edge by improving your focus, energy, and performance – all by understanding how your unique brain functions.
Each element of our program works together to help improve your energy level.
With your heart and brain working together optimally, experience that in-the-zone feeling.
We evaluate brain functionality and design customized plans to help clients better manage stress.
Ourevaluation uses qEEG technology and other measures to target clients' mood concerns.
Many of our clients experience heightened creativity after going through our program.
With improved focus, energy, memory and more, improved productivity may result.
Our neurofeedback and heart rate variability (HRV) program helps improve clients' sleep patterns.
We help clients improve their memory through rigorous, customized regimens.
At Neuropeak Pro, we know that it all starts with the brain. Whether you're struggling with stress and focus or memory and sleep, when your brain is working optimally, the rest follows.
​
That's why we work to treat the source of your symptoms, rather than masking them. When you improve how your brain functions, the results are lasting.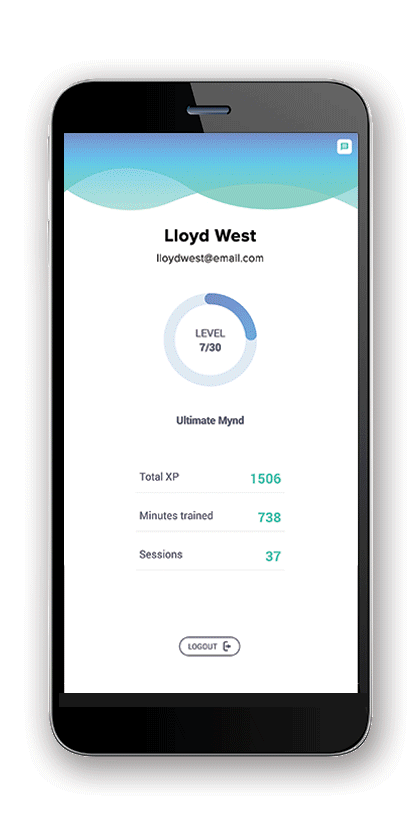 Neurofeedback is a non-drug, reward-based training system for your brain.
It works to change the electrical activity of your brain through subconscious feedback, improving the source of your unwanted symptoms.
​
When you begin Elite training, you'll receive a neurofeedback headband, equipment, and access to an app – that's how we read your brainwaves. The feedback to your brain can be delivered within the app through YouTube videos you already watch and enjoy.
​
All of your data is then stored and displayed within the app and allows your brain coach to monitor your progress, follow along, and track your progress.
NASA, Olympians, NFL, NBA, NHL, PGA, LPGA
Neurofeedback science has been around for decades and is used by groundbreaking organizations including NASA. Today, technology advances have made it more cost-effective and accessible to the public.
​
We've worked with a wide range of clients, from children and teens to executives and elite athletes from the NBA, NFL, NHL, PGA, and LPGA.
We start each client with a baseline evaluation. Select from two options, Performance or Premium.
Once your evaluation is completed, you'll consult with a specialist and receive the required training equipment.
Work 1-on-1 with your client service representative to train your brain and body to reach your wellness goals.
$1,950 for the first 3 months of training. Evaluation cost not included.
Click to expand for more information.
Neuropeak Pro makes no claims that it can diagnose, treat, assess, or cure any conditions, including ADHD, anxiety, autism, depression, traumatic brain injury, post-traumatic stress disorder, migraines, headaches, stress, sleep disorders, Alzheimer's and dementia.