Each element of our program works together to help improve your energy level.
With your heart and brain working together optimally, experience that in-the-zone feeling.
Our evaluation uses EEG technology and other measures to target clients' mood concerns.
We help clients improve their memory through rigorous, customized regimens.
​
Neuropeak Pro, the leader in highly advanced neurofeedback training, has helped thousands of people improve their focus, mood, stress, and memory. We're bringing the latest in neuroscience and brain training to you at home.
​
Through neurofeedback, biofeedback, and lifestyle coaching, Neuropeak Pro Premier is a convenient remote program that allows you to strengthen your brain anytime, anywhere.
​
We start with an evaluation to gain a better understanding of your lack of focus, stress, and more. We analyze the information your brain gives us to develop a personalized training program.
​
Then, using our advanced yet intuitive mobile training platform, you will partner with one of our highly-skilled performance coaches to help you on your journey to achieve a stronger, better brain.
Premier utilizes neurofeedback, a reward system that actually changes the electrical activity of your brain through subconscious feedback.
We pinpoint areas where your brain is running too fast or too slow. Then, over time with repetition, practice, and positive reinforcement, neurofeedback sessions train your brain to operate at its optimal speed, helping you perform at your best.
​
When you begin, you'll receive a neurofeedback headband, equipment, and access to an app – that's how we read your brainwaves. The feedback to your brain can be delivered within the app through YouTube videos you already watch and enjoy.
​
All of your data is then stored and displayed within the app and allows your brain coach to monitor your progress, follow along, and track your progress.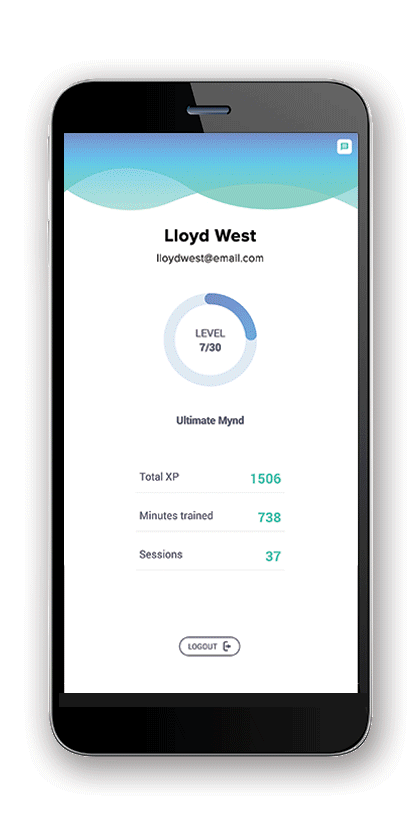 Evaluate your current brain health to determine how we can help you improve.
Once your evaluation is completed, you'll consult with a specialist and receive the required training equipment.
Work 1-on-1 with your performance coach to train your brain and body to reach your wellness goals.
$3,900 for the first 3 months
The Premier Training Program is designed to take your performance to the next level.
Access to Neuropeak Pro app

Baseline brain-performance evaluation

Ability to train anywhere at any time
​
Weekly 1:1 video coaching sessions with your performance coach


Unlimited independent HRV training sessions
Fill out the form below and one of our team members will get you set up or answer any questions you have about the best program option for you.
800.600.4096
Now serving clients worldwide.
Mobile neurofeedback services delivered through Neuropeak Pro are not billable to insurance.
Neuropeak Pro makes no claims that it can diagnose, treat, assess, or cure any conditions, including ADHD, anxiety, autism, depression, traumatic brain injury, post-traumatic stress disorder, migraines, headaches, stress, sleep disorders, Alzheimer's and dementia.
CONTACT US
TO LEARN MORE OR GET STARTED